Americraft, Inc. is based in Downers Grove, Illinois and specializes in house improvements. We will bring your visions to life! Americraft, Inc. prides itself on attentively listening to your goals and concepts and makes them a reality for your home. Whether you want to remodel your Kitchen, Bath or Basement, or want home renovations, from conception to construction, Americraft is your one stop shop. Renovations or even house remodeling in Naperville, IL can be a frightening concept, but we're here to put your mind at ease.
Many times companies who specialize in kitchens and baths, others offering complete service may be a department in a larger operation such as a lumber yard, plumbing contractor or home center. (A variation might be a designer who has a team of sub-contractors he or she regularly hires for installation services but who are not employees.)
The advantages of using a single firm for the entire project are considerable.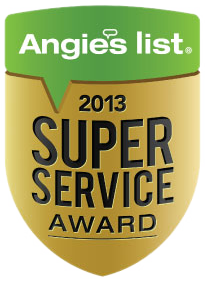 A team of experts work together to complete the project. Team members tend to understand the position and timing each trade must work within to bring the project to a timely and successful conclusion and cooperate to that end.
All scheduling is handled by the central office, coordinating with you, the consumer. Scheduling unrelated contractors for the various components of a complete kitchen remodel can be a very time consuming and challenging job. Each individual has other job priorities and schedules which they must complete.
Individuals within a team may assist one another to complete the job satisfactorily. Unrelated trades people are sometimes tempted to play the 'blame game' when something goes wrong, leaving the consumer to try to sort out the truth and go forward.As the consumer, you hold the purse strings. The professional team must satisfy your requirements in order to both make a profit on the completed job and be assured that you will give them a good referral for future business. In the individual contractor's world, yours may be only a small job, not a major priority.
More than ever, the kitchen is the central headquarters for the family. Far from its 'utilitarian' roots, it is often the showplace of the home, yet now it is required to function well for a wider variety of tasks than ever before. A well-equipped, beautifully dressed kitchen provides both a sense of well-being and a favorite place in the home.